William A Stevens Station (Station 32)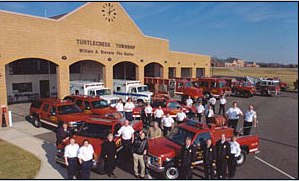 On November 3, 2005, Turtlecreek Township celebrated the opening of its new multi-purpose building on State Route 123. The fire station includes three dorm rooms, kitchen, de-briefing room and bathrooms with showers as well as a three-story training tower that firefighters can use to practice carrying and rescuing victims. This building was dedicated as the William A. Stevens Fire Station named in honor of retired Fire Chief, Bill Stevens, and also honors his 35 years of service to the township Fire and EMS departments. Station 32 houses 2 fire engines, 2 tankers, 1 brush truck, 2 boats, 1 utility pick-up truck, and 1 reserve ambulance.
The station is located at 670 N State Rt 123.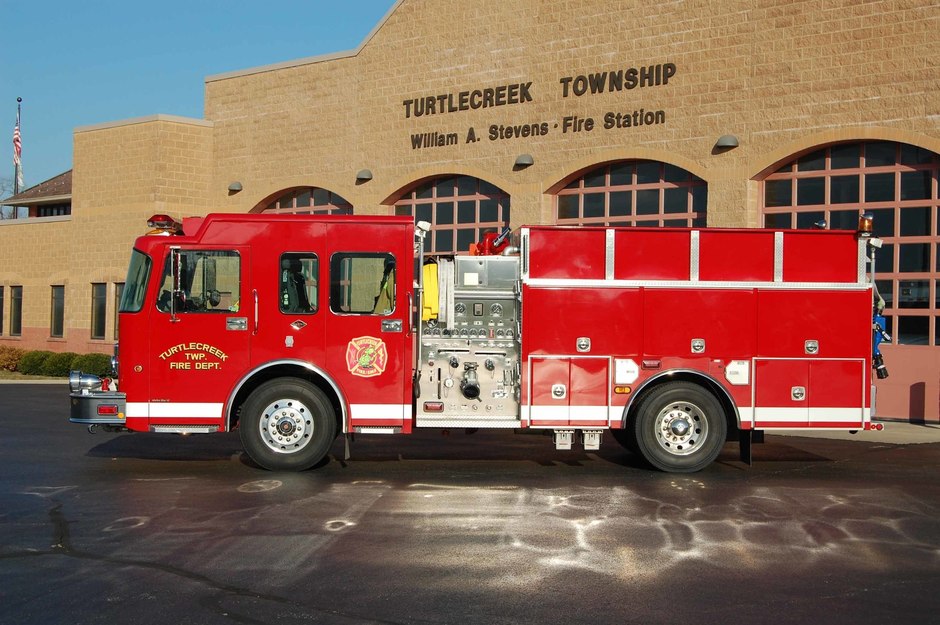 Engine 32: 2003 Spartan/4 Guys Fire Equipment Engine
Engine 32 serves as a structural fire fighting engine. This engine has a 1000 gallon capacity   
Tanker 32: 2009 International Tanker built by 4 Guys Fire Equipment
This tanker has a 3000 gallon capacity with a matching sized dump tank. This Tanker is identical to Tanker 31.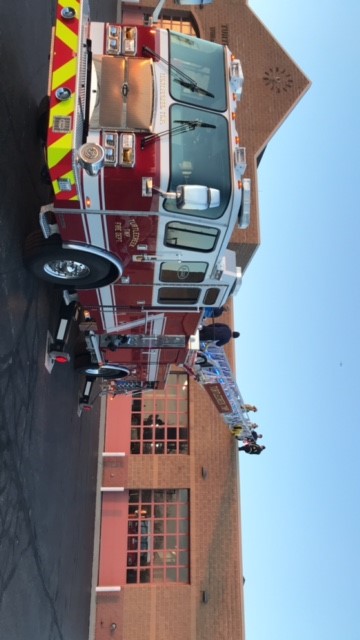 Ladder 33: 2018 E-ONE Cyclone Metro 100-Foot Quint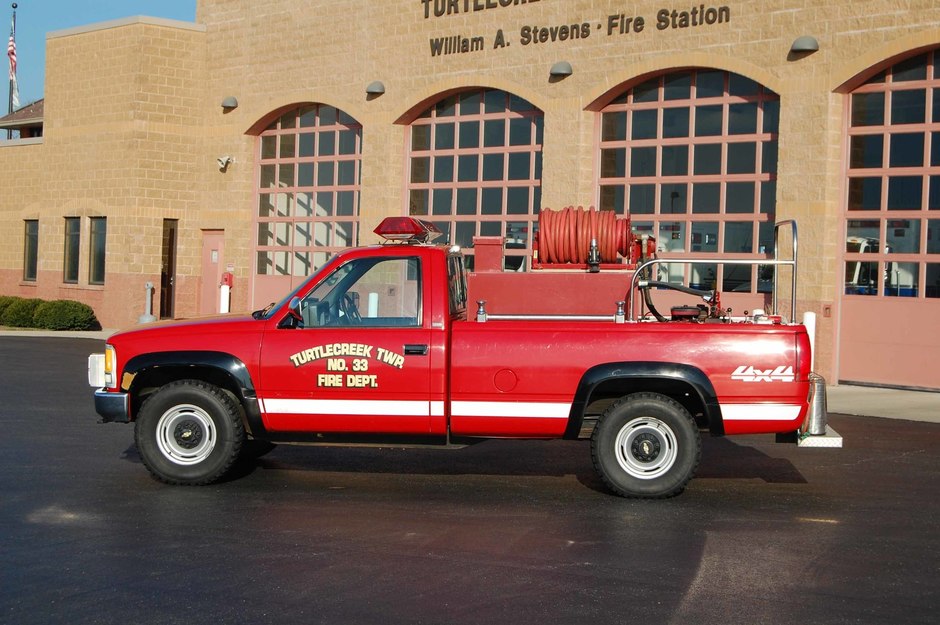 Brush 32: 1992 Chevrolet 4x4 pick-up truck
This truck has a 250 gallon capacity and is used for fighting field and brush fires.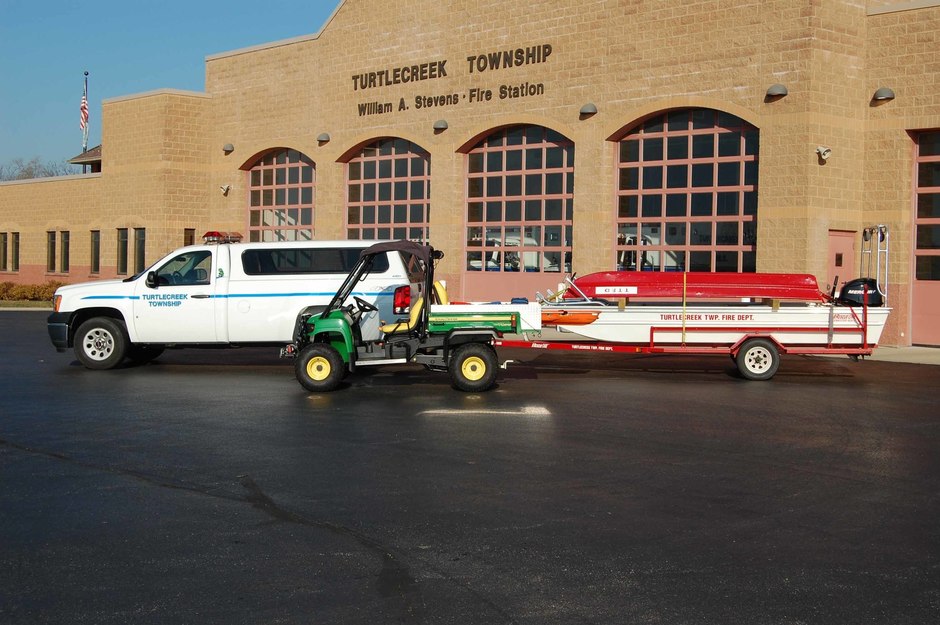 ATV 32: Four Wheel Drive John Deere Gator
This unit is equipped for use for both extrication of patients from areas that cannot be reached by other means as well as fighting small brush fires in areas unreachable by brush trucks.
Boat 32: Rescue One 16 foot boat
This unit can be used for rescues from both shallow and deep water. Members of the department are certified for Swift Water Rescue, Ice Rescue and Dive Rescue..
Utility 32: 2008 GMC Sierra 4x4 Pick-up Truck
This truck is used primarily for towing either ATV 32 or Boat 32.