Turtlecreek Township EMS units are housed centrally at Station 32 on North State Route 123. Turtlecreek Township EMS Maintains 4 Advance Life Support Ambulances, a first responder's vehicle and an EMS Officers vehicle.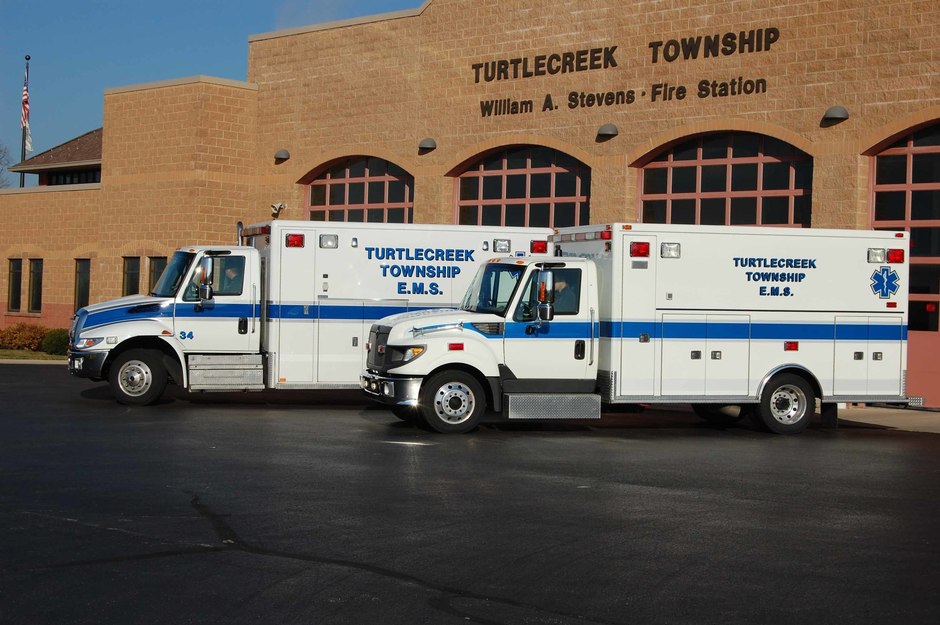 Medics 31, 32, 33, 34
Advanced Life Support ambulances staffed by a combination of volunteer and paid on-station personnel. All ambulance units have cardiac monitors capable of transmitting 12-lead EKGs to all area hospitals, helping reduce door to balloon times for heart attack patients and for quick evaluation by the ER physician for all cardiac patients.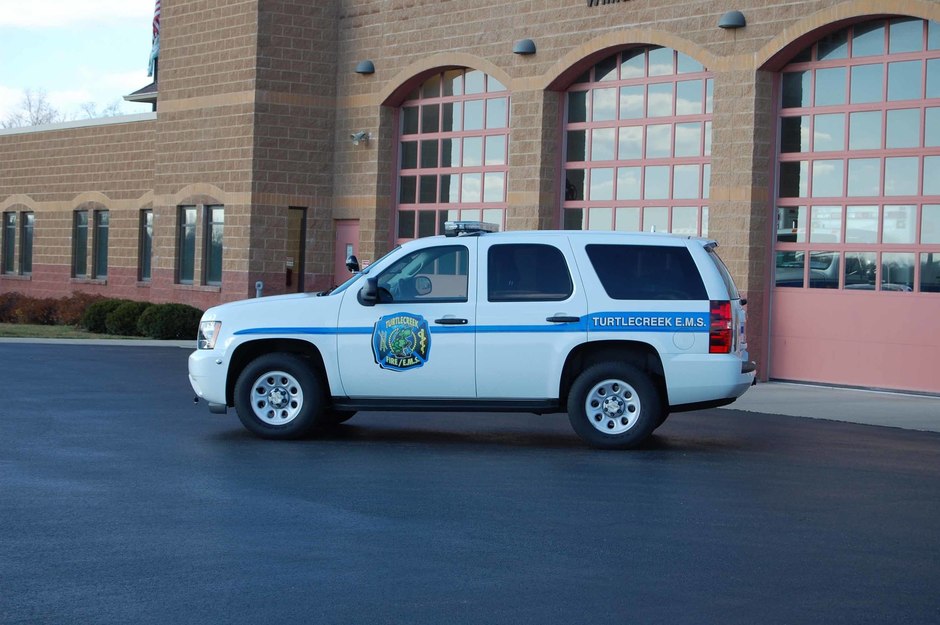 EMS34: 2009 Chevrolet Tahoe
This unit is equipped for Advanced Life Support and carries an AED with integrated cardiac monitor. This unit is the EMS Captain's vehicle