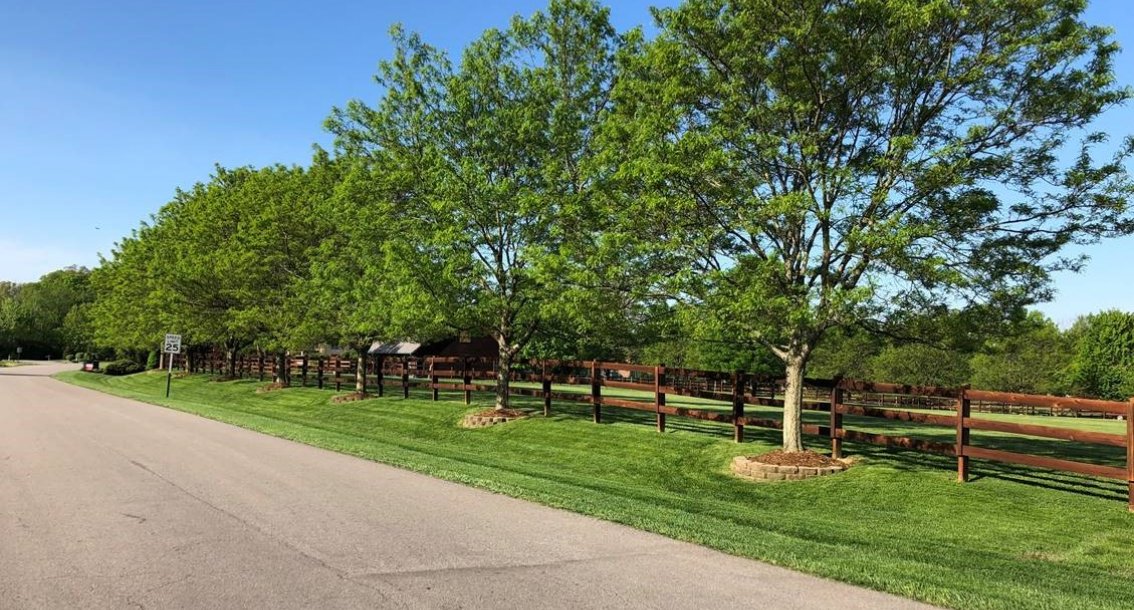 Enjoy the Beauty of Turtlecreek Township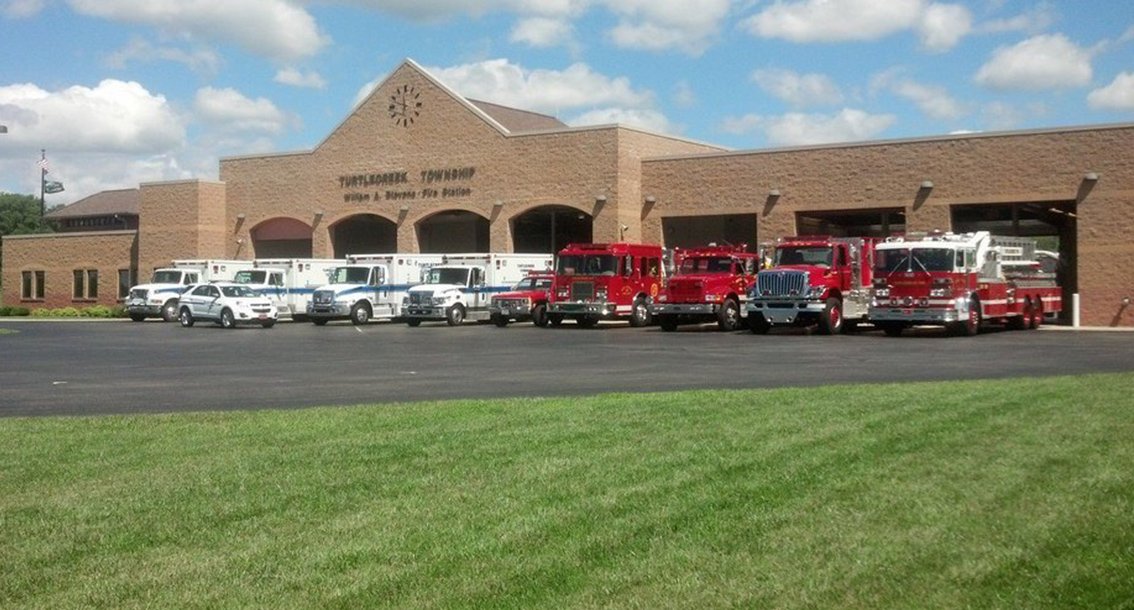 Enjoy the Beauty of Turtlecreek Township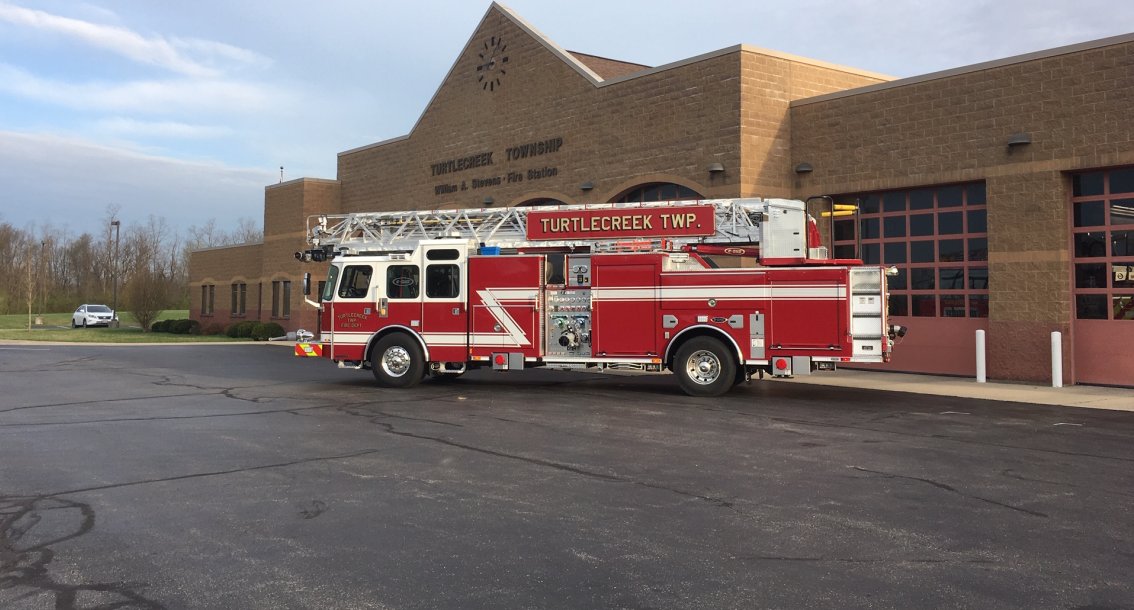 Enjoy the Beauty of Turtlecreek Township
Board of Trustees Meeting
Due to the continued efforts to prevent the possible spread of COVID-19, and stay in accordance with Orders from the Ohio Department of Health, the Turtlecreek Township Board of Trustees will hold all upcoming public sessions remotely via conference call.  To listen, please dial:  1-408-418-9388 and enter Meeting ID 129-924-2772#. 
Meeting Link: https://warrencounty.webex.com/warrencounty/j.php?MTID=m5c174493faefa534bf3148496d0aa34c
Meeting Number: 129 638 4675
Meeting Password: PpMRpYJS355   
Tire Recycling Event
WCHD will be sponsoring the tire recycling event which will be held on April 10, 2021 from 9:00 a.m.— 12:00 p.m. at the Turtlecreek Township Adminstration Building (670 N ST RT 123 Lebanon, OH).
The tire recycling event is held as a way to help residents get rid of old tires that can serve as mosquito breeding grounds when water builds up in-side unused rimless tires and allows an area for mosquitoes to lay their eggs.
WCHD will be collecting scrap tires for recycling. There is no cost for the event however, please no businesses and no tires on rims.

For more information call 513-695-1220.
Board of Trustees Meeting
Board of Trustees Meeting
Board of Trustees Meeting
Board of Trustees Meeting
AN UPDATE TO THE TURTLECREEK TOWNSHIP TRUSTEES' REGULAR PUBLIC MEETING ON Monday, March 8, 2021 @ 7:00 PM Due to the continued efforts to prevent the possible spread of COVID-19, and stay in
read more …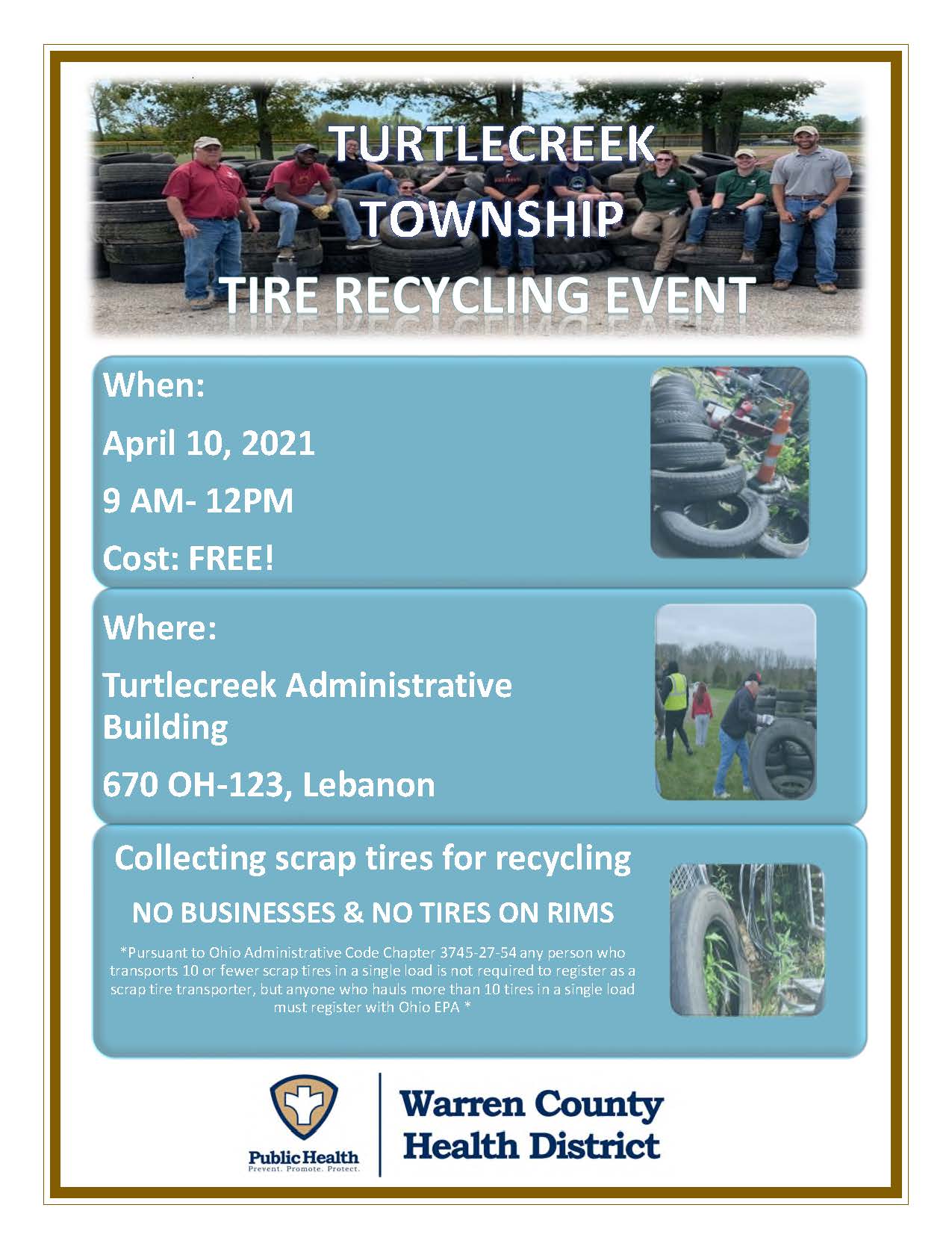 WCHD will be sponsoring the tire recycling event which will be held on April 10, 2021 from 9:00 a.m.— 12:00 p.m. at the Turtlecreek Township Adminstration Building (670 N ST RT 123 Lebanon, OH). The tire
read more …
Turtlecreek Township Fire/EMS is hiring for a Full-Time Paramedic.  Find job details and application on the Career Opportunities
read more …
AN UPDATE TO THE TURTLECREEK TOWNSHIP TRUSTEES' REGULAR PUBLIC   MEETINGS     Due to the continued efforts to prevent the possible spread of COVID-19, and stay in accordance with Orders from the Ohio
read more …